The Rock has been passionate and dedicated to their genre from day one, being New Zealand's home for heavy anthems for a quarter of a century.
---
As other stations restructure their offering to chase listeners, The Rock remain committed and consistent. Their reward – loyalty and engagement from their audience as the #1 station for all people age 25-52. The station can be heard emanating from building sites, trade vans and garages across the country - anywhere red-blooded Kiwis can be found.
While their position and audience remain solid, The Rock needed a brand identity update to assert their position as the undisputed home of rock. Helping to boost confidence, pride and providing a rallying flag to take with them into the future.
In order to create what we envisaged as a "modern classic" we stripped the logo back to the bare bones. Firstly, we removed the redundant 'FM' frequency band as the station transitions onto online digital platforms. We did away with the textured edges to drag the logo out of the nineties. Finally, we confidently maintained 'The' and 'Rock' in the same scale and colour — emphasising it as the singular authority on the genre.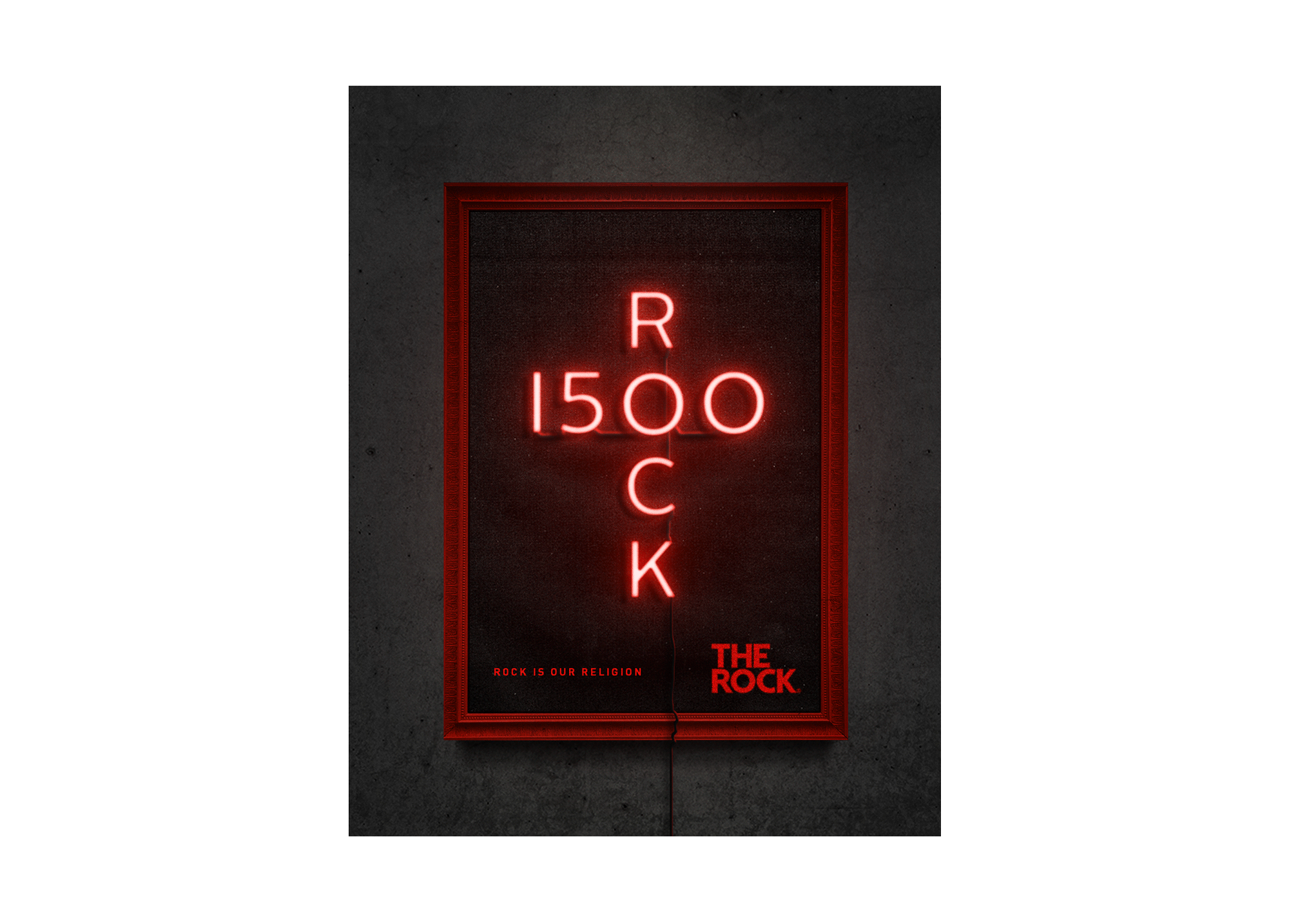 ---
With The Rock's rebrand we have provided headroom for the station to evolve and grow. With an identity that will appeal to present listeners, and be attractive to new and younger listeners - the station's future. The bold and flexible branding takes New Zealand's red-blooded radio station and turns it up to eleven.