Created in 1996, The Collective Force (TCF) is an artist management and production agency with offices in Auckland and Sydney.
---
TCF approached us with an open brief to reform their identity into something unique and distinctive. Their ambition was to increase their role as a collaborative partner, generate conversation and attract creative clients.
With TCF being a representative of photographers, our objective became to create an identity that would promote the photographers and their work under a brand umbrella, while maintaining respect for the images.
We began by producing a clean, contemporary wordmark; a concise design intended to assert the company's pragmatism and efficiency with an emphatic full stop. The role of the trademark being for day-to-day communication above creative expression.
Expanding the identity into the creative realm, we developed an exploded graphic treatment using the logo's letterforms, this evolved into a full typeface that we used to represent the artists within the agency. A custom type treatment was produced for each photographer under TCF.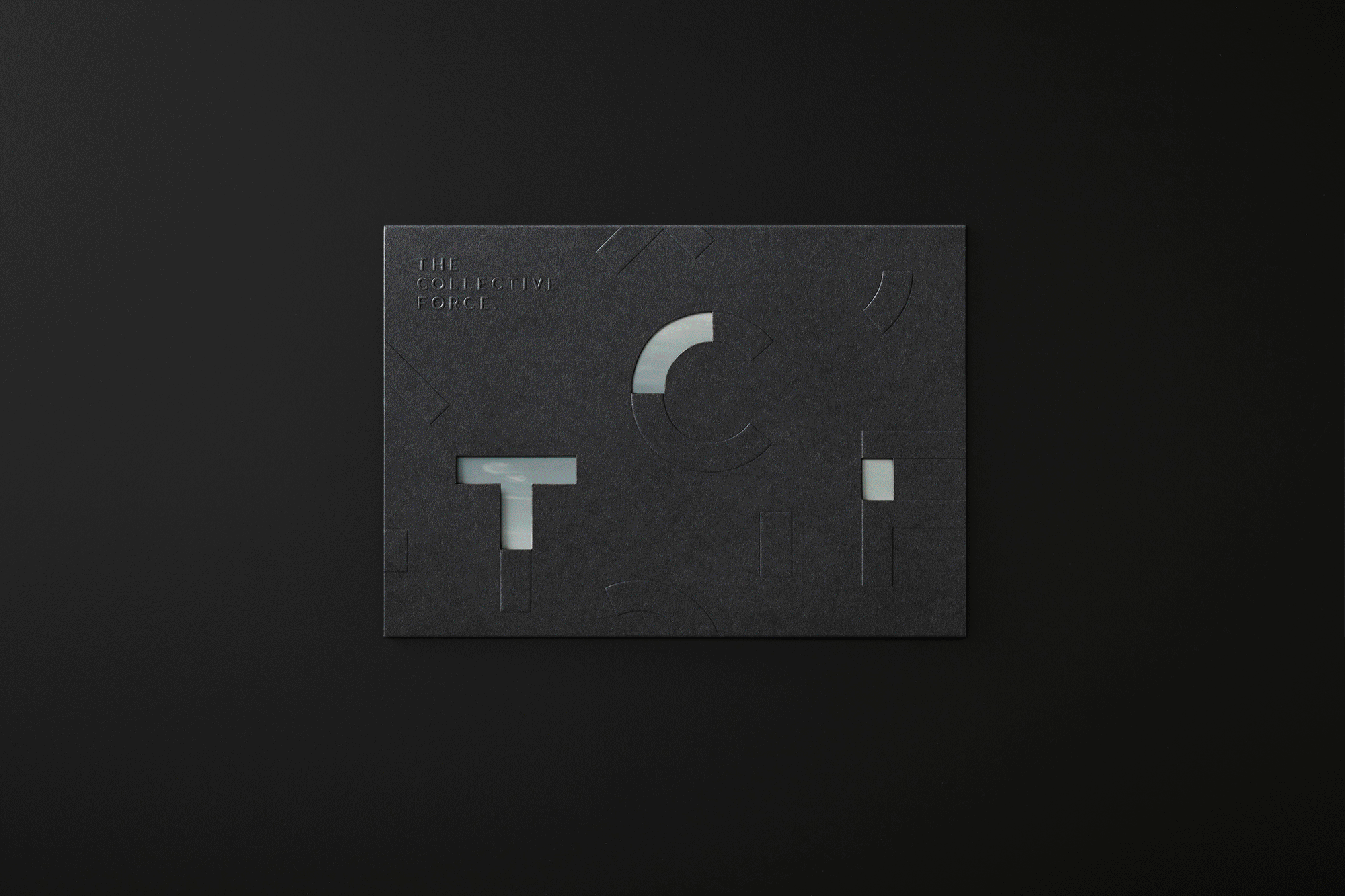 As the definitive expression of this brand, the leave behind carrier we developed was based on the knowledge that promotional collateral can often be overlooked or discarded. For TCF to be distinct we needed to increase the impact and value of a traditional leave behind, and create an object less easily ignored.
It was impractical to print a customised sleeve for each photographer; by die cutting segments of the custom typeface, the brand gives a window to each artist's work, inviting engagement and interaction to explore the work within.