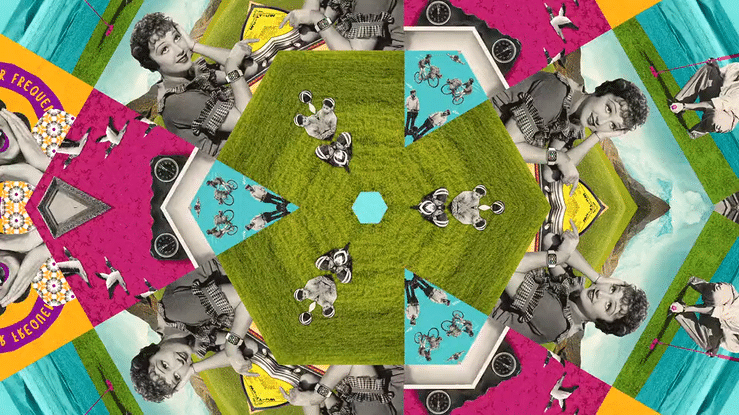 Trustpower is one of the leading New Zealand power, gas, broadband and phone companies.
---
Olivia Rutherford, their Head of Organisational Change and Development, came to us looking to revamp the way in which they communicate their internal values. Trustpower had recently refreshed their values, however, there was opportunity to raise awareness and engagement company wide.
Our objective was to introduce a look and feel to the refreshed internal values and communicate the transition to something new while respecting the past. The goal was to not only reach staff across a wide range of business units, but to deliver a personalised values experience.
To achieve this goal, we first set out to create a visual language that represents all of Trustpower. The challenge was to communicate to a diverse range of people and locations – including the head office, hydro power stations, the sales team and the customer contact centre.
We utilised a collage aesthetic to communicate the mix-mash of styles and personalities across the business and create the opportunity to inject some humour and personality.
The concept of the Kaleidoscope was introduced to help communicate the value of different perspectives in the business and also take the user on a journey of discovery around how they connected with the refreshed values.
To reintroduce these refreshed values to Trustpower, we worked with the team to develop an app experience to explore what the values mean to them as an individual and as a team. At the end of the journey, the app generates a kaleidoscope picture that is unique to them and can be used in common touch-points.

This internal values refresh has helped to align individual values with company values, which creates purposeful passionate people, and they have received an overwhelmingly positive response from across the business. The team have a better understanding of the refreshed values – they are explored, discussed and lived within teams and with their business partners. As a result, the Trustpower team is united now, more than ever.
---